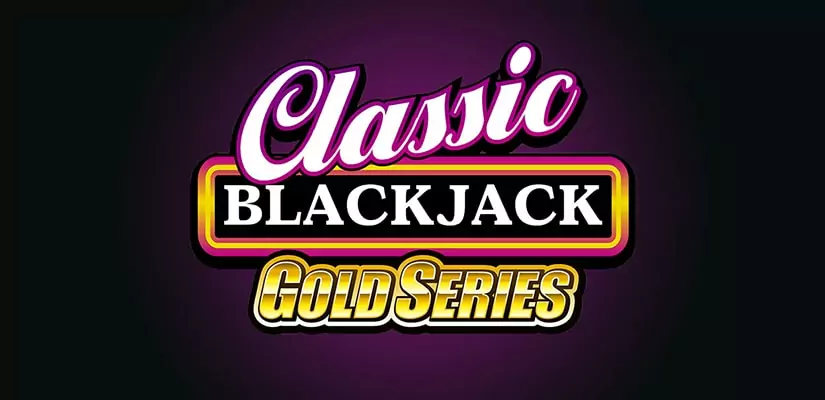 Microgaming has made sure that fans of blackjack will have the opportunity to revel in a very fruitful and fun casino experience online. Thanks to Classic Blackjack Gold, players will have the chance to enjoy a traditional game of 21 that will be accessible in the comfort of their homes.
If you are already familiar with the classic blackjack game that is offered at most land-based casinos, you will have no issue playing this Microgaming variation. Being a part of the popular Gold Series, this blackjack option entices with advanced visual and sound effects that allow an even better casino experience.
Classic Blackjack Gold Summary
Software
Microgaming
RTP
99.90%
Min Bet
1
Max Bet
200
Number of Decks
1
Blackjack Payout
3:2
Dealer Stand
Dealer stands on all 17 or higher
Re-split
No
Surrender
No
Insurance
Yes
Jackpot
N/A
Rules of Classic Blackjack Gold
As said before, there is nothing too complicated about the gameplay of Classic Blackjack Gold. It incorporates the standard blackjack rules, allowing even newbies to have an easy time playing online. The game uses a single standard 52-card deck, proving once more that this is a classic variation of blackjack.
No peek is allowed and the dealer must stand on all totals of 17. Players can double down on hard 9, 10, and 11. If you decide to double down, you will receive one additional card and your hand will automatically stand. After a split, players are not allowed to double down.
Classic Blackjack Gold will also allow you to split two cards of the same denomination. Unfortunately, players are allowed only one split, resulting in a maximum of two hands to play with. If you decide to split Aces and you draw a card with a value of 10, this will count as a total of 21 and not as a blackjack. The same also applies to splitting 10's and drawing Aces to the split hands.When both the player and the dealer have a blackjack, this results in a push and the player receives his/her original bet back. The same total on player's and dealer's cards also results in a push and the original stake is returned to the player. Being a standard variation of the card game, Classic Blackjack Gold pays 3 to 2 for a blackjack.
Special Features of Classic Blackjack Gold
Being a standard blackjack variation, this online game does not incorporate any side bets that can bring bonus payouts. This is why players will have to satisfy with the standard payout of 3 to 2 for a blackjack.
One special type of bet that Classic Blackjack Gold allows, however, is taking an Insurance. This bet is equal to the half of your original bet in the base game. Keep in mind that the Insurance covers only your initial hand and it does not apply to split hands or hands after a double down.
If the dealer does not hold a blackjack, the Insurance is lost and its amount will be deducted from your balance. After that, the game continues, following the standard blackjack rules. If the dealer holds a blackjack, however, the Insurance bet will pay 2 to 1 your additional stake. Whenever the dealer shows an Ace, you will be asked whether you would like to take an Insurance. If you do not wish to make this additional bet, you can simply click on the "X" button and continue the game.
There are several chips with different denominations you can choose from when placing your bets in the game. In addition to that, action buttons on the bottom of the playscreen will help you stand, hit, double down, clear your bets, or repeat the same wager from the previous round. You will also notice the table limits above the blackjack table and you will be able to view the basic rules of the game when you hover above the betting limit box.
Conclusion
Classic Blackjack Gold is suitable for everyone who enjoys the simple rules of standard blackjack. There is nothing too complicated about this Microgaming blackjack variation that can also be easily played by rookies. Despite offering no side bets, the game allows an Insurance bet. Other than that, the gameplay is simple and very enjoyable, with limits that can fit the budget of different players.