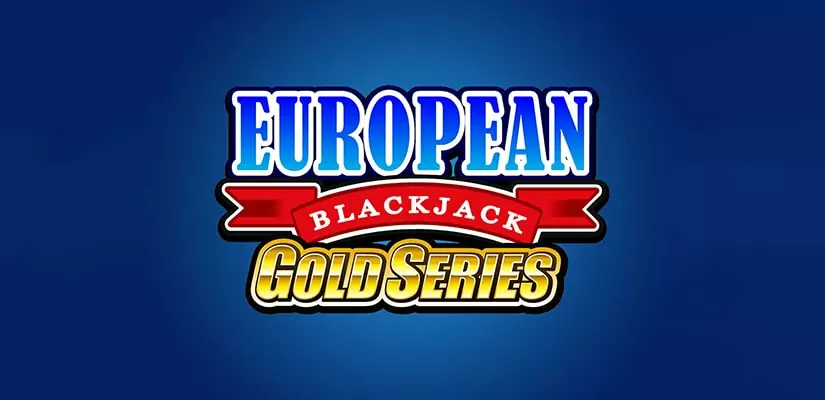 European Blackjack Gold is a slick variant of 21 that can be found across all credible gambling sites that utilize the Microgaming software platform. The game went online back in August 2006 and became a massive hit among players from Continental Europe and the UK. This is not surprising considering it presents them with a ruleset they are well-accustomed to.
Unlike American-style variations of 21, this version incorporates the European rules where no hole cards are dealt to the dealer's hand. We consider the game playable in terms of house edge as the casino is only 0.40% ahead of the player.
The Microgaming studio enjoys a solid reputation in the industry for consistently delivering superior games. Let's put European Blackjack Gold to the test to see whether it lives up to Microgaming's high standards.
European Blackjack Gold at a Glance
Software
Microgaming
RTP
99.60%
Min Bet
£1
Max Bet
£200
Number of Decks
2 full French decks
Blackjack Payout
3 to 2
Dealer Stand
Stands on soft 17
Re-split
N/A
Surrender
N/A
Insurance
Pays at odds of 2 to 1
Exposure
The dealer does not draw a hole card
Jackpot
N/A
Rules of European Blackjack Gold
Let's first give you the gen on the rules of European Blackjack Gold so that you know what you are up against when you start playing the game for real stakes. This is your typical 2-deck European-style variation where the dealer does not peek and gets their second card after players have made their playing decisions.
The payoffs for blackjacks and the insurance bet are standard as you can see in the table above. You can insure your hand against a possible blackjack for the house when the dealer's first card is an ace. Unlike the dealer, who must abide by house rules and draw to at least 17 (soft or hard), you can take as many hits as you like as long as you do not bust.
You can increase your potential wins during favourable situations by doubling down or splitting. However, certain restrictions apply to both plays. There is no soft doubling in European Blackjack Gold. Players can exercise this move only on hard hands that add up to 9, 10, or 11.
You can split any pair you want unless it consists of two unlike ten-value cards such as Jack-Queen, King-Jack, or King-Queen. Resplitting is disallowed and so is surrendering a bad hand. The main positive about European Blackjack Gold is that it gives you the option to hit split aces. In fact, you can do so multiple times as long as your hand's total does not go over 21.
Features of European Blackjack Gold
European Blackjack Gold is a beautifully designed variant, which is only natural considering it was crafted by the skillful game builders of Microgaming. The graphics and animations in this version are way superior to those of the original 2003 release.
Players get to taste the unique atmosphere of the sumptuous casino floors of Europe's biggest gambling meccas like Monte Carlo and Cannes. This is made possible with the help of ambient sound effects. You can hear cards swish across the layout and the friendly dealer prompts you to "Place your bets".
The gentle jazzy music playing in the background further improves the quality of your gaming session, adding an extra touch of glamour to the whole experience. But it is not just the sound effects that make a wonderful impression in European Blackjack Gold.
The game's graphics and animations are also beautifully crafted to replicate the feel of an authentic card room. Players are given a close-up of the virtual table, complete with a well-polished wooden rail, a shoe to the right, a plaque with the limits to the left, and a tray filled with chips of different denominations in the centre.
There are five betting spots on the felt but players can only post chips in the middle betting box in the single-hand version of the game. European Blackjack Gold is also available in a multiple-hand format where you can make up to five bets within a single round. Other special features players can take advantage of include Autoplay, Auto-Rebet, and Quick Deal.
Conclusion
With European Blackjack Gold, Microgaming remains true to its habit of consistently delivering high quality and utmost playability. This variant might have been released fourteen years ago but it refuses to age. The design and graphics were way too ahead of their time for this to happen. Try it at some of our recommended UK gambling sites to see whether you agree with us.