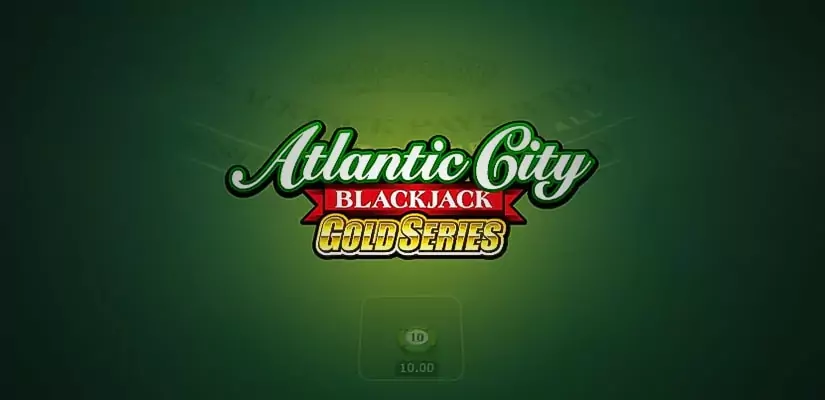 Multi-Hand Classic Blackjack Gold is Microgaming's revamped version of its previous blackjack release of the same name. This version from the supplier's Gold Series brings players to a whole new gaming environment with ambient sound effects and a graphically enhanced table that evokes close associations with the sophistication and luxury of the landbased casino floor.
Here players have the opportunity to play up to five betting spots at a time for the chance to reap greater profits. The game comes with broad table limits as bets range from £1 to £200 per hand. The rules are less liberal than those in some of the other Microgaming variations of 21. Because of this, Multi-Hand Classic Blackjack Gold yields slightly poorer long-term returns of 99.42%.
Multi-Hand Classic Blackjack Gold at a Glance
Provider
Microgaming
RTP
99.42%
Minimum Bet
£1
Maximum Bet
£200
Deck Number
5 regular decks
Blackjack Payout
3 to 2
Dealer Standing Rules
Stands on all 17
Resplit
N/A
Surrender
N/A
Insurance
Pays 2 to 1
Exposure
No hole cards are in play
Jackpot
N/A
Rules of Multi-Hand Classic Blackjack Gold
Multi-Hand Classic Blackjack Gold is a standard European game where 5 regular decks are in play. The virtual dealer stands on soft 17 and does not take a hole card during the initial deal. Instead, they draw a single exposed card and complete their hand once you have finished playing yours. The peek rule is not in force in this variation.
Players' unpushed blackjacks pay off at odds of 3 to 2. When the dealer receives an ace as their first card, you can insure your hand against a dealer blackjack. The insurance side bet is paid out at a rate of 2 to 1 and wins whenever the dealer draws a court card or a 10 next to their ace for a blackjack.
There are several other rules you need to be aware of if you intend to play Multi-Hand Classic Blackjack Gold for real money. To start with, you cannot double down on any soft hand. This play is available only on hard two-card totals of 9, 10, and 11.
Doubling down after splitting pairs is disallowed and so is resplitting. Players can split once to create two hands. One rule that sets apart this variant from other blackjack releases by Microgaming is that players can hit split aces multiple times. This rule takes away around 0.19% from your negative EV.
Features of Multi-Hand Classic Blackjack Gold
Multi-Hand Classic Blackjack Gold is equipped with a multitude of features players can use to customise the game so that it suits their individual needs. The gaming interface is extremely user-friendly and easy to use. Towards the bottom of the layout, you have the gaming controls and the supported chip denominations. Use the pointers to adjust the value of your chips.
Players can access the game's rules either by clicking the question mark button in the upper right corner of the game screen or by hovering their mouse over the black plaque with the table limits. You can turn on the Auto-Rebet and the Quick Deal features from the Options menu below.
The Quick Deal function increases the deal speed while Auto-Rebet automatically reposts the same amount of chips you wagered during the previous coup. Also available in the settings is a function that leaves your losing hands on the table layout.
This also enables you to switch off the game sounds and the background music if you happen to grow tired of them. Like the majority of Microgaming blackjack variants, Multi-Hand Classic Blackjack Gold has the Expert Mode included to the benefit of more advanced players.
It gives you access to the Autoplay function. Once you activate it, the software would automatically play your selected number of hands at your preferred stake without requiring any interaction on your behalf. Do not worry about playing mistakes. The software will play the hands according to the game's correct basic strategy.
Conclusion
Multi-Hand Classic Blackjack Gold makes a perfect fit for blackjack players who seek a high-end playing experience and more wagering opportunities. There are plenty of features you can use to tweak your gaming experience to suit your taste, not to mention the graphics and sound effects are superior to those of the older Microgaming releases.