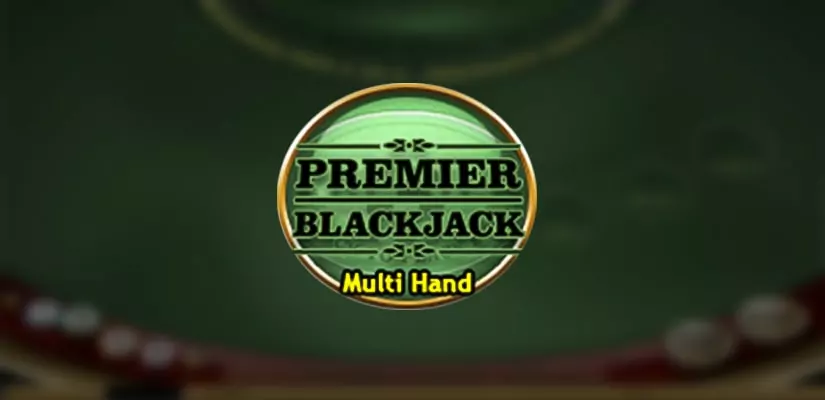 Over 15 years ago, Microgaming launched its Gold Series – a collection of graphically enhanced table games that offer a slicker, more genuine playing experience to casino fans worldwide. The series was rigorously promoted and soon became the norm for Microgaming-powered casinos, including those licensed in the UK.
One must-try game from the Gold Series suite is Multi-Hand Blackjack. The game was released in May 2012 but is still entrenched in the hearts of blackjack fans the world over as it truly was ahead of its time. This variant is far more than beautiful graphics and realistic animations, though. It offers tons of options for customisation and a house edge of 0.40% with perfect basic strategy.
Multi-Hand Premier Blackjack Gold at a Glance
Provider
Baccarat
RTP
99.60%
Minimum Bet
£1
Maximum Bet
£200
Deck Number
2 standard decks
Blackjack Payout
2
Dealer Standing Rules
Stands on all 17
Resplit
N/A
Surrender
N/A
Insurance
Available, pays 2 to 1
Exposure
No hole cards
Jackpot
N/A
Rules of Multi-Hand Premier Blackjack Gold
At first glance, Multi-Hand Premier Blackjack Gold seems a terrible game where rules are concerned. To begin with, this is a European-style version of 21 which means the dealer does not take any hole cards. Instead, they start each round with one exposed card and draw the second one only after the player's hand is completed.
While this is something UK players are well-accustomed to, it takes away from their winning chances and further decreases their expectation due to the lack of the peek rule. In a standard hole-card game, the dealer would peek under tens or aces and immediately show their cards in case they have obtained a blackjack.
In Multi-Hand Premier Blackjack, the dealer can draw to a natural after the player has doubled or split, which, of course, results in higher losses. Doubling and splitting rules are also very restrictive here. Soft doubles are altogether disallowed – you can exercise this play only on hard 9, 10, or 11.
Doubling after a split is not an option, either. Resplitting and splitting unlike ten-value cards like King-Queen are also impossible moves in this Microgaming release. One good thing about the variation is that it uses only two decks, which is considered a good thing from the players' perspective. Another favorable rule is that the dealer stands on all 17s rather than drawing on soft 17.
One thing that you rarely see at both online and landbased blackjack tables is the option to draw to split aces. This player-friendly rule is supported in Multi-Hand Premier Blackjack Gold. However, if the player receives a ten after splitting aces, the hand counts as 21 rather than as a blackjack.
Features of Multi-Hand Premier Blackjack Gold
Multi-Hand Premier Blackjack Gold is rich in features, offering players the chance to tailor the gameplay to their preferences. True to its name, the variation enables you to play up to five betting spots within a single round.
The Table Options menu is where you can switch on and off the Auto Rebet and the Turbo Mode features. Here you can also choose from three different card styles. New players can practice basic strategy by turning on the hit/stand warnings. This way the software will correct their play if they deviate from the optimal strategy.
Switching to Expert Mode allows you to make adjustments to the strategy chart and access the Autoplay feature. The latter gives you the chance to play up to 500 rounds without having to interact with the software. You can tackle the stop settings so that the feature switches off after your winnings exceed or equal your preferred amount.
The 2x Rebet button is convenient for players who implement progressive systems like the Martingale. This way you can double your wager after a losing round with a single mouse-click. Flat bettors can make use of the Rebet button.
The Change Table function is our favourite feature in Multi-Hand Premier Blackjack Gold. Players can use it to quickly switch between different Microgaming variations of 21, including Multi-Hand Bonus Blackjack, High Streak, and Hi Lo Blackjack. Using this feature, you can also change the colour and the design of your table layout. You have a choice from 8 different designs.
Closing Thoughts
Microgaming released Multi-Hand Premier Blackjack Gold some time ago but the game retains its great appeal to this day. Its modern feel continues to impress, not to mention this is one of the most feature-rich online blackjack variations we have seen so far. There is room for improvement when it comes to the rules but the house edge with basic strategy is still tolerable at 0.40%.