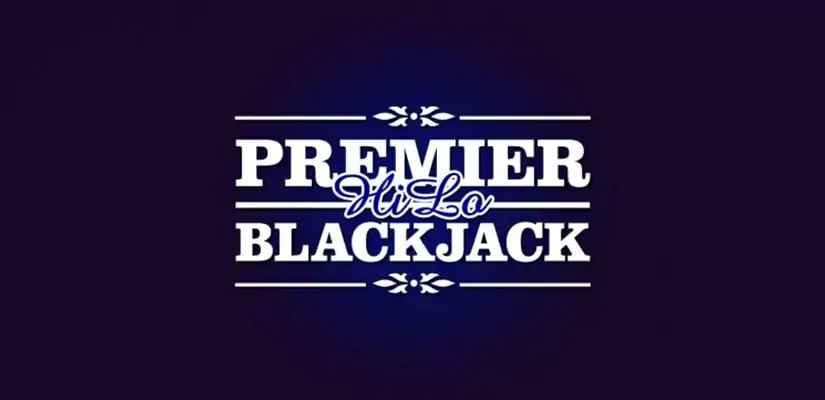 Microgaming's Premier Blackjack Hi Lo is the perfect fit for players looking for additional betting options, modern design, and great features. This Microgaming creation will strike you as familiar if you have ever indulged in Multi-Hand Premier Blackjack Gold. This is because both are European-style games and share very identical rules.
So what makes Premier Blackjack Hi Lo different then? Here you have more wagering opportunities since the game supports the Hi Lo set of side bets that have the potential to earn you bonus payouts. The game has plenty of other merits, though. Not only is it one of the best-looking blackjack variants on the web, but it enables you to hit split aces, a rule that is extremely tough to come by these days.
Premier Blackjack Hi Lo at a Glance
Provider
Microgaming
RTP
99.60%
Minimum Bet
£1
Maximum Bet
£200
Deck Number
2 regular decks
Blackjack Payout
3 to 2
Dealer Standing Rules
Stands on all 17
Resplit
N/A
Surrender
N/A
Insurance
Pays 2 to 1
Exposure
No hole cards
Jackpot
N/A
Rules of Premier Blackjack Hi Lo
Playing Premier Blackjack Hi Lo will be a breeze if you have previous experience with European variations of 21. The cards are dealt out of a virtual shoe that contains two regular French decks. The dealer must draw to 16 and stand on soft and hard 17.
Insurance is available to players at odds of 2 to 1 whenever the dealer starts a hand with an ace. However, the insurance bets are resolved only after you have finished playing your hand and the dealer has drawn one or more cards to theirs. The peek rule is obviously not applicable in the absence of hole cards.
All unpushed blackjacks pay at odds of 3 to 2. As for the player's viable moves, the rules are quite restrictive, especially when it comes to splitting and doubling. To begin with, you cannot surrender your starting hands against powerful dealer cards like 10 or ace. Doubling is permitted only on hard two-card hands that total 9, 10, and 11. Another thing you cannot do is double after you have split a pair.
Splitting rules in Premier Blackjack Hi Lo are just as rigid. You can make this move no more than once per hand to form a maximum of two hands. Ten-value cards must be alike for you to split them, i.e. you can split two Queens but not Queen-Jack. One good thing about Premier Blackjack Hi Lo is that you can draw multiple cards to split aces, which causes a dent in your negative expectation, albeit a small one.
Features of Premier Blackjack Hi Lo
The most distinctive trait of Premier Blackjack Hi Lo is the group of side wagers of the same name. These can earn you bonus payouts for certain card combinations. The side bets are not compulsory but in order to play them, you must first post a regular wager. The limits for the side wagers range from £1 to £25.
Aces are low and always count as 1 on the bonus bets. There are three options for side bettors in this game – Hi, Lo, and 13. The Hi wager pays off at even odds and wins whenever the player's starting hand has a total that exceeds 13.
The Lo bet pays 1 to 1 whenever you are dealt a two-card hand with a total value below 13. The 13 bet is pretty self-explanatory. It wins at odds of 10 to 1 whenever your first two cards add up exactly to 13. Another option is to make a dual bet on Hi, Lo, and 13. Each wager will be resolved independently in this case.
Like most Microgaming releases, Premier Blackjack Hi Lo features Expert Mode that provides you with access to several cool customisation option. Tackle the sound settings to turn on and off the dealer's voice and the background sounds.
More dynamic gameplay is made possible with the inclusion of the Turbo Mode feature. Premier Blackjack Hi Lo also offers three different card designs along with a basic strategy chart players can make adjustments to.
The hit and stand warnings come in handy should you misclick a button in the gaming controls. This feature prevents you from misplaying your hands, be it by accident or due to lack of proper strategy knowledge.
Conclusion
Premier Blackjack Hi Lo should not be dismissed straight away despite its relatively poor player rules. This Microgaming creation immediately captures the attention with its modern look, luxurious feel, and player-friendly design. Just bear in mind the side bets from the Hi Lo group carry a considerably higher house advantage than that in the base game. For this reason, we suggest you do not play them on each hand.