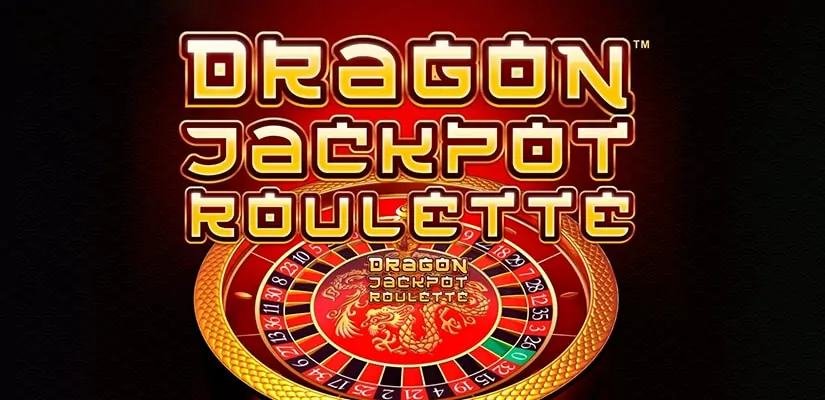 Dragon Jackpot Roulette is an outstanding variation of this all-time casino favourite. Boasting a 37-number, European format, the game is quite simple in terms of gameplay and rules, nothing varying greatly from other variations of the genre.
Playtech, however, has done a jaw-droppingly good job on the graphics and stunning designs, making this a truly unique one. The software provider has gone for an Asian design with several animations symbolising luck, furthering the title's appeal. But that is not all. The icing on this roulette cake is the exclusive Dragon Bonus feature that is incorporated into the works, increasing players' win potential.
Dragon Jackpot Roulette Summary
Software
NetEnt
RTP
97.30%
Minimum Bet
£0.50
Maximum Bet
£50,000
Numbers
37 pockets
Wheels
1
Balls
1
Bets and Payouts of Dragon Jackpot Roulette
The maximum table limits for Dragon Jackpot Roulette stand at £10,000, while the minimum is £0.10. Players may adjust their bets using the chips which vary in value. Of course, the minimum and maximum bet depend on the type of wager you are placing. The minimum inside bet is set at £0.10, while the minimum for inside bets is £1.
However, the maximum wagers allowed vary greatly from bet to bet. The upper limit for outside bets is £1,000. Straight Up bets that have odds of 35:1 have a maximum wager of £100. Split and Street bets have a ceiling of £200 and £300, with odds of 17:1 and 11:1 respectively.
Corner and Line bets allow for bets of £400 and £600 with odds set at 8:1 and 5:1. As you can see, the higher chance of landing a certain type of bet, the higher the ceiling is for wagers. There are also certain bonus bets allowed that offer much larger payouts, but we will get to that further down.
Additional Features of Dragon Jackpot Roulette
Dragon Jackpot Roulette has several functions that enhance players' gambling experience. You can set the game to autoplay with a roof of 90 spins without interruption. Players can also set the wheel to turbo mode, strallowing you to get through each spin with a faster pace.
But that is not all this rewarding Playtech title has to offer. One of the intriguing features in this fun game is the Dragon Bonus. You will see a gold button in the lower lefthand corner of the screen. Using this, players can activate the Dragon Bonus. This will allow you to make special dragon bets that have much juicier rewards.
Players can place these bets using their dragon chips. You will be able to make up to 12 simultaneous bonus bets. If one of your lucky numbers lands, this will activate another bonus game that involves both an inner and an outer wheel.
Players can win an additional 2 pointers in the inner wheel when they take their first turn on the outer one. If not, you could double your wins' multiplier or just skip straight to the inner wheel. The innermost wheel has the potential of offering even more multipliers. Whatever sum you manage to gather is equal to your active bet multiplied by your multipliers that you managed to get in the inner wheel.
However, that is not even the main attraction of Dragon Jackpot Roulette. The game is actually linked into the jackpot network of Playtech's progressive jackpot titles. This presents players with the chance of winning one of 4 huge prize pools – Gold, Red, Blue, and Green. The Gold is the biggest one with an award that starts from £20,000 up for grabs.
Conclusion
With all said and done, Dragon Jackpot Roulette has a huge potential for all kinds of players – professional and casual. Players have a wide betting range as well as multiple bonus features incorporated into the games' works that allow for even bigger wins. Not to mention the attractive layout and design of the Playtech title.