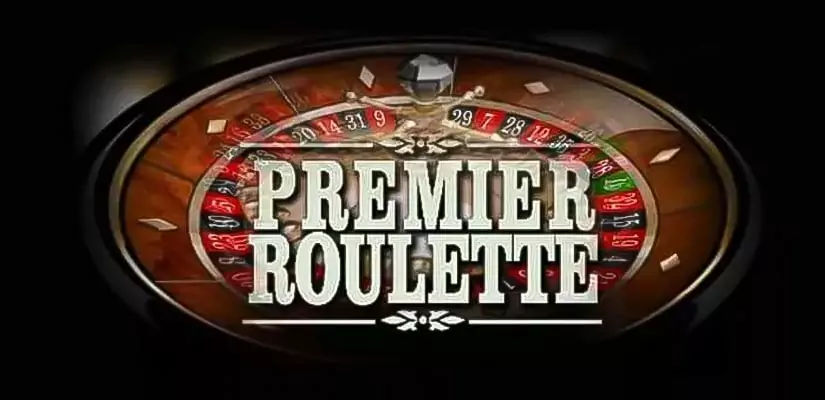 Premier Roulette is an excellent version of this exhilarating casino game. Many people adore roulette because of the sheer thrill it induces on players waiting to see where the ball is going to land. We really do understand why this game is so popular among the online gambling domains.
Microgaming truly has done an excellent job with this one, not that we expected any less. This version is another one based on European Roulette with 37 holes on the wheel. Premier Roulette has an attractive RTP of 97.30% with bets that range between £1 and £1,000.
Premier Roulette Summary
Software
Microgaming
RTP
97.30%
Minimum Bet
£0.25
Minimum Bet
£1,000
Numbers
0-36
Wheels
1
Balls
1
Bets and Payouts of Premier Roulette
Players have the ability to place bets from as little as just 25p to as much as £1,000, depending on the kind of bet they are placing. The chips available are 0.25, 0.50, 1, 2, 5, 10, 20, 50, 100, 200, 500, and 1k.
The payout table is easy to grasp, as the rewards are pretty much standard for European roulette. There are both outside and inside bets, as well as neighbouring bets available. An even-money bet brings 1:1 as is usual, while dozen bets and column bets award 2:1.
Now, let us get to the more rewarding of the bets – the inside ones. A successful line bet will get players 5:1, while a square bet brings 8:1. For guessing a street bet, you can expect a payout of 11:1. The split bet is another rewarding one, bringing 17:1 to the table. And finally, for the most rewarding of the lot, a straight bet. If you were lucky enough to guess a straight bet, you will enjoy odds of 35:1.
Players can also make neighbouring bets. This allows players to bet simultaneously on 5 different numbers. One of which is the straight up bet you are making as well as the 2 numbers either side of it on the roulette wheel.
Additional Features of Premier Roulette
Premier Roulette boasts a single-screen layout, simplifying the process for players. Microgaming has done an excellent job on the graphics and animations, securing a premier experience for gamblers that opt to invest in this game.
One of the things we like in the works of this game is the ability to switch between expert and regular mode, allowing players to customise their bets. We advise that only players who are confident in their skills try out this feature on real-money modes. For new players that would like to hone their skills, they could give the feature a spin in demo mode.
Another betting option up for grabs is the race track. You will find call bets such as Tiers du Cylindre, Voisins du Zero, Les Orphelins, and others.
We also think players will like the fact that you can adjust the speed that the ball finds its pocket. You may also add a zoom to the process, this helps if you are in the game for a fix of anticipation. Players may also customise the table colour and background if they please. There are 6 different options to choose from.
Another of the helpful functions is the fact that if you hover your mouse over one of the betting options, a small info page will appear. In this page, players will find their bet value, the payout odds of this bet if it wins, the returns, as well as the minimum and maximum bet on that specific place. This will surely be a plus for new players to help then get the gist of the game and how it works.
Conclusion
Microgaming's Premier Roulette sure is one of the top-quality variations available. Players will have access to a bunch of functions that enhance and simplify gameplay. Investing in this title will guarantee quality animations and crisp graphics. There is also a wide betting range that will suit all kinds gamblers – recreational and high rollers alike.