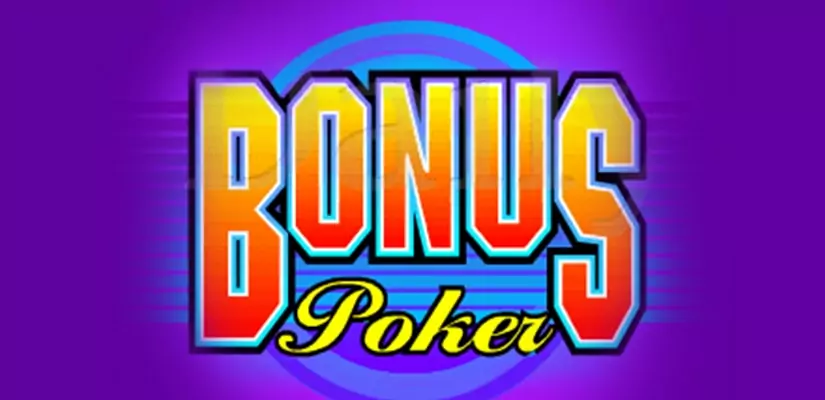 Bonus Poker is a fun variation of Jacks or Better brought to us by Microgaming. The rules do not differ greatly from those of Jacks or Better, including the 52-card deck. There are no wild cards in this version of the game, but there are some intriguing features that we will get too further on in the review.
This video poker game is actually an 8/5 paytable, however, if you play on bet level 5, instead of the 250 to 1 payout, players will get 4,000 coins for a Royal Flush. That is why this version of Bonus Poker should always be played with the maximum bet.
Bonus Poker Summary
Software
Microgaming
Hands
1
RTP
99.17%
Minimum Bet
£0.25
Maximum Bet
£5
Minimum Jackpot
1 to 1 (Jacks or Better)
Odds and RTP of Bonus Poker
Bonus Poker is a refreshed version of Jacks or Better, another casino favourite. It boasts an attractive RTP of 99.17%. Both novices and experienced players will be able to enjoy this variation of the game that has some great rewards up for grabs.
There are many bountiful wins available, the most attractive of them is the Royal Flush. In the first for betting levels, the payout is 250 to 1. However, the 5th betting level allows for a win of 4,000 coins. The odds of this happening are 0.000025, which may seem slim chances but, oh boy are players going to be happy if they land this hand.
Four Aces is the next in line with a reward of 80 to 1 for the first 4 betting levels and a 400 coin reward if you are betting with 5 coins. A Straight Flush can bring players up to 250 coins with odds of 0.000107. Four of a Kind made up from 2s, 3s, or 4s have the potential win of 200 coins with odds set at an estimate of 0.000527. Any other hand with Four of a Kind will bring 125 coins on the highest betting level.
Additional Features of Bonus Poker
Microgaming's Bonus Poker is an impressive variation of the game. Based on Jacks or Better, the basic rules do not differ much. However, Bonus Poker has some intriguing additions thrown into the mix to make things all the more exciting. One of those things is the additional winning hands that we mentioned above.
But that is not all. To make the game more entertaining, Microgaming has added in a Double Feature into the works of this bountiful game. This attribute is available after a player has landed a winning hand. Players are presented with the option to collect their winnings, or they can double them in a mini-game.
If one were to choose to gamble their win, they would select the gamble option. Said mini-game will open in a separate window. The dealer is given one exposed card, and the player has to select 1 of 4 cards that are face down on the table.
Players are aiming to select a card that is of a higher value than that of the dealer's exposed one. If the selected card is indeed of a higher value, the player will walk away with their winnings doubled. In the event that they do not achieve that, their winnings will be lost to the dealer.
Conclusion
Despite Microgaming's Bonus Poker having rather basic graphics and a typical layout, there is plenty of excitement to be had. And, of course, rewards to be bagged. The simple game is actually quite intriguing and has a lot to offer players, especially with the high RTP of 99.17% and the option of playing full-play if you bet at the maximum level.