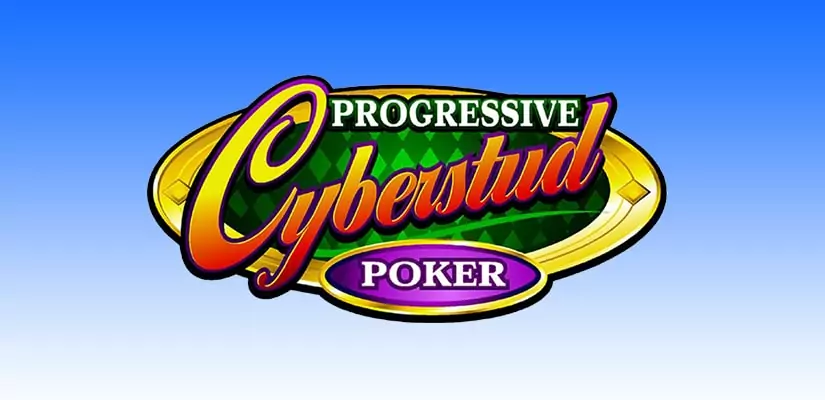 Cyberstud Poker is a refreshing version of video poker. This one's gameplay differs greatly from the typical video pokers. It actually bears some similarities with Blackjack. The game is played with a 52-card deck, and you are actually playing against the dealer this one.
This variant of video poker has crisp graphics and engaging sound effects. Players can actually hear the cards flicking out from the deck, almost as if they were in a real casino. One of the best things about this game is the broad betting range. It suits both recreational and professional players.
Cyberstud Poker Summary
Software
Microgaming
Hands
1
RTP
97.54%
Minimum Bet
£1
Maximum Bet
£100
Minimum Jackpot
1 to 1 (Ace-King)
Maximum Jackpot
999 to 1 (Royal Flush)
Odds and RTP of Cyberstud Poker
Cyberstud gameplay is a little different from the more standard versions of video poker. First off, this one has an RTP of 97.54%. The game is played with a 52-card deck, and this time, you are not just trying to form a winning combination, but you are trying to form a better combination than the dealer.
The lowest-ranking hand is Ace-King, next is One-Pair, and the third is a Two Pair. All of these hands offer a reward of 1 times the bet staked. Next in line in the hand-ranking table is 3 of a Kind. This combination will win you 3 to 1. Straight will award 5 to 1, while a Flush will give you 9 to 1. A Full House gives players 14 to 1.
Players that land Four of a Kind will receive an award of 99 to 1, while a Straight Flush brings 199 to 1. And finally, for the highest-ranking hand in the game, the Royal Flush. This rewarding hand will win players a nice sum of 199 to 1.
Additional Features of Cyberstud Poker
Cyberstud Poker by Microgaming does not have a Wild Card or any other specific bonus features for that matter. However, the gameplay differs greatly from that of other video poker variants. This version is played against the dealer, who also receives a hand. You are competing for the best hand.
The way this works is this – first, you must place your ante bet. After this, you need to select deal, then you will receive your hand in full. Not only that, but the first card of your opponent, the dealer, will be shown facing up on the table.
Now is the time to make decisions. You can either fold if you do not like your hand or call. Calling will result in your bet being made. Players' bets will be twice the amount of the ante bet. After you have done this, the remaining 4 cards that are needed to form the dealer's hand will be drawn. Both hands will be compared. If the dealer's hand is of a higher rank than yours, you lose your bet. However, if you have been awarded a higher-ranking hand, you will win the reward according to the payout table.
Players may adjust their bets using the + and – options. These can be found between the fold and help selections. A great feature about Cyberstud Poker is that the betting range is much wider than other video poker titles. You have the option of placing bets anywhere between £1 and £100, thus making the game suitable for all kinds of players.
Conclusion
Players that enjoy casino poker are really going to like Microgaming's Cyberstud Poker. This game really brings that authentic casino feel to the table. The sound effects really add to that magic. Not to mention the outstanding graphics that make you believe you are sitting at a real table in a brick-and-mortar gambling den.