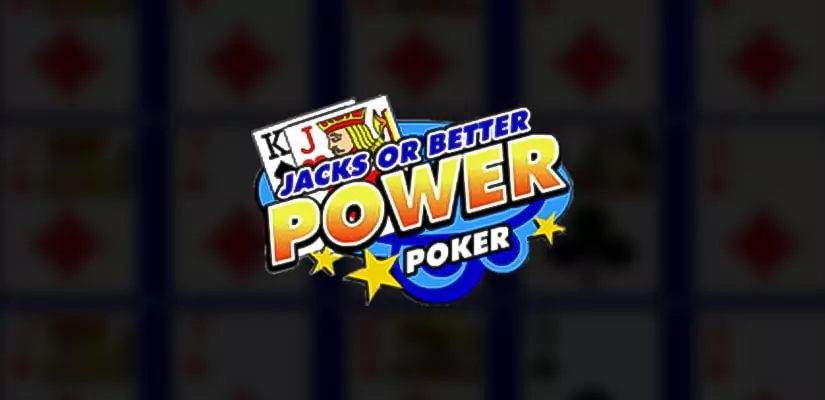 Jacks or Better Power Poker is an excellent version of the game brought to players by Microgaming. Players that have grown tired of playing Jacks or Better as their skills have increased can try out this variation that is played with 4 hands.
As it is a revamped version of Jack or Better, the rules remain the same. The hand ranking is also absolutely identical with no new additions. This variation is obviously slightly riskier than the original, so make sure you brush up on your strategy before giving it a go.
Jacks or Better Power Poker Summary
Software
Microgaming
Hands
4
RTP
99.54%
Minimum Bet
£0.25
Maximum Bet
£25
Minimum Jackpot
1 to 1 (Jacks or Better)
Maximum Jackpot
Max. 4,000 (Royal Flush)
Bets and Payouts of Jacks or Better Power Poker
The hands in Jacks or Better Power Poker do not differ in any way from those in the original. As is usual in most video poker games, the payouts are far more rewarding when playing with the maximum bet. That is why it is vital to get used to the game before placing bets with real money, especially with 4 hands to play.
Royal Flush is the most rewarding hand. When playing with maximum coin bets, the potential payout for this hand is 4,000 coins. Otherwise, the payout is 250 to 1. The Straight Flush can bring players 250 coins if you place the maximum coin stake. If not, it pays 50 to 1.
The lowest payout is for Jacks or Better. Players will win what they staked for this hand, so at least you will not be at a loss. For a Pair, you can expect 2 to 1. Three of a Kind will bring you 3 to 1, and a Straight hand will bring you 4 to 1. For a Flush, you can get 6 to 1, and for a Full House, you can get 9 to 1. Players that land 4 of a Kind can expect 25 to 1.
As you can see, the payouts of Jacks or Better Power Poker do not disappoint. Especially when you take into consideration the rewarding RTP of 99.54%.
Additional Features of Jacks or Better Power Poker
Conclusion
Jacks or Better Power Poker is a great way to test and improve your video poker skills and strategies. Playing 4 hands at a time is a great way to do just this. The graphics of this Microgaming title are superb, and the sound effects are engaging, making you feel as if you were in a real casino.